"Stanco di trasportare quei pesanti fardelli d'acqua su e giù per le scale?"
Tranquillo, l'amico che ti ha consigliato di guardare il Video Documentario ci ha pensato per te.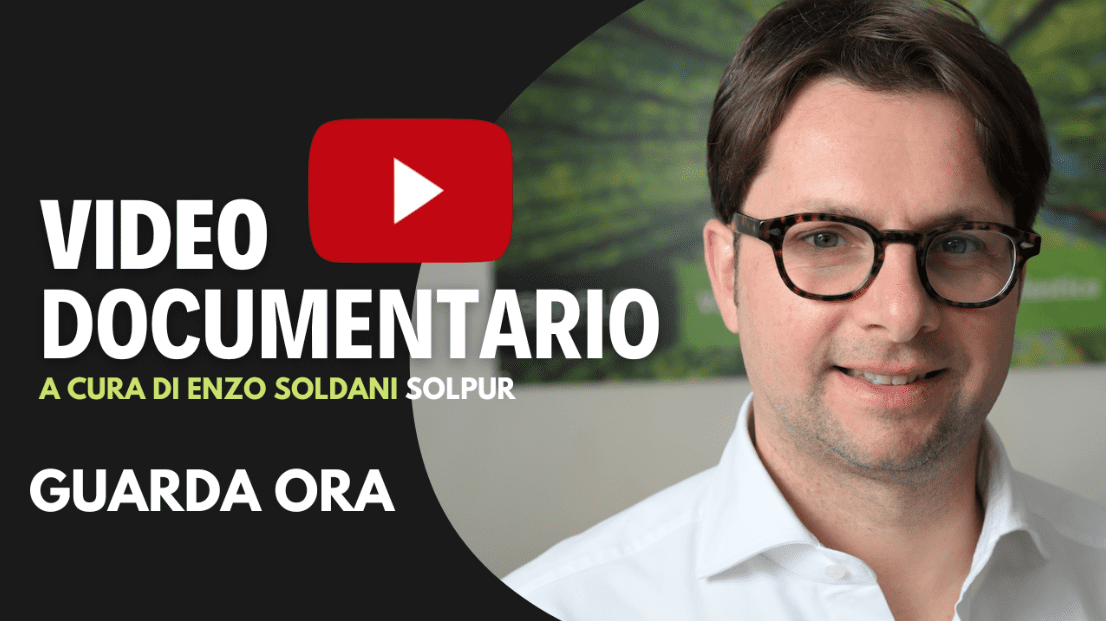 Ciao e benvenuto!
Se sei arrivato su questa pagina vuol dire che un tuo amico, che ha già installato Solpur, ha pensato a te. 
Mi presento, sono Enzo Soldani, fondatore di Solpur, l'azienda con sede a Trani che si occupa di impianti di purificazione dell'acqua di rubinetto.
Da oltre 20 anni sono infatti specializzato nell'installazione di sistemi di depurazione che la filtrano e la rendono sicura da bere.
Il mio obiettivo è quello di consentire alle famiglie di avere a disposizione un'acqua pura, dal sapore e dal gusto che preferiscono, direttamente dal rubinetto di casa, a km 0.
È per questo che, dopo anni di intenso studio, sacrificio ed esperienza in questo settore, ho messo in atto un protocollo specifico chiamato "Solpur Acqua Comoda e Sicura"
… un sistema testato in oltre 7000 abitazioni pugliesi.
Grazie alla creazione di questo prezioso protocollo, io e il mio team siamo in grado di garantire…
Un'acqua liscia minimamente mineralizzata, ossia con basso residuo fisso, a chi ama quel sapore lieve tipico delle acque di alta montagna
Un'acqua liscia oligominerale, più ricca di sali, con un residuo fisso più alto e dal gusto equilibrato, a chi ricerca la componente salina quando beve
Un'acqua frizzante a chi ama il gusto e il sapore delle bollicine
Quello che dovrai fare tu è recarti presso la nostra sede insieme alla tua famiglia.
Qui eseguiremo insieme una consulenza totalmente gratuita, ma soprattutto specifica e approfondita, che mi consentirà di capire sia il tipo di acqua che vi piace bere, sia di individuare il punto esatto di installazione del depuratore.
Se vuoi sapere di più sul mio protocollo e sull'importanza di installare un impianto di depurazione, Guarda il Video Informativo
Ho riservato per te un video-documentario sull'acqua in bottiglia e su quella di rubinetto, dove troverai tutte le prove di cui hai bisogno.
Ti saluto,
Enzo.

Questo sito non fa parte del sito Facebook o Facebook Inc. Inoltre, questo sito NON è approvato da Facebook in alcun modo. FACEBOOK è un marchio registrato di FACEBOOK, Inc.
*This Website is not a part of Facebook or Facebook Inc. Additionally, this site is NOT endorsed by Facebook in any way. FACEBOOK is a trademark of FACEBOOK Inc
Tutti i contenuti presenti su questo sito sono di proprietà della SOLPUR SRL.
E' vietata la copia e la riproduzione anche parziale dei contenuti, in qualsiasi modo o forma – Legge 248/00 e modifica legge 633/41.Copyright 2023 | Solpur srl | Corso don Luigi Sturzo, 14 | 76125 Trani | P. IVA 08615490722 |  

Policy privacy

|

Cookie Policy